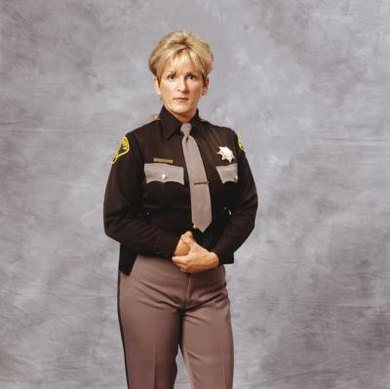 A sheriff's deputy ensures the safety of local citizens and enforces state and local laws. Unlike police officers, who only have jurisdiction within city limits, deputies have jurisdiction to enforce laws throughout the county. The specific duties of a sheriff's deputy vary based on his assignment and the size of the department.
Patrol and Calls for Service
Sheriff's deputies patrol their assigned areas and enforce traffic and other state and local laws. They maintain high visibility during patrols to prevent crime in the area. In addition, deputies respond to calls for service given to them by the dispatcher. These calls might include robberies, burglaries, fires, traffic accidents and assaults. They also perform security checks for businesses and residential properties when requested.
Investigation Duties
While some investigations may be passed on to detectives, in certain departments sheriff's deputies will also conduct investigations. Criminal investigations usually involve interviewing the victim and witnesses, gathering physical evidence, and apprehending and arresting the suspect whenever possible. Surveillance and searches are also required for certain investigations. In addition, deputies might investigate public safety concerns such as malfunctioning traffic lights, defective roads or sidewalks or other hazardous conditions.
Courtroom Duties
Deputy sheriffs often testify in both civil and criminal court about their investigations or other involvement in a case. They must serve as witnesses to what they saw and did, and prove that evidence was properly handled and processed. In some cases, deputies must provide courthouse security and serve civil processes as needed.
Arrests and Prisoners
In addition to arresting suspects in the process of an investigation, deputy sheriffs also serve arrest warrants as needed. If the suspect resists, the deputy must be prepared to use necessary force or pursue a fleeing suspect. Deputy sheriffs transport prisoners and, in some cases, mental patients to locations such as prisons, courthouses or medical facilities.
Other Duties
Sheriff's deputies must also file reports and document incidents that occur while on shift. Other duties include maintaining equipment and uniforms, attending shift meetings and attending training sessions. Deputies must maintain proficiency in using their firearms and in defensive tactics and arrest techniques. They must also stay current on changing or new laws and statutes they enforce.
Goals
Each sheriff's deputy has her own individual career goals based on her ambitions and interests. Some sheriff's deputies work to advance to higher ranks and may even run for sheriff. Others may strive for special assignments within the department. These opportunities vary by department but may include positions within SWAT, K-9 units, search and rescue, narcotics or detective positions.
Photo Credits
David Hiller/Photodisc/Getty Images