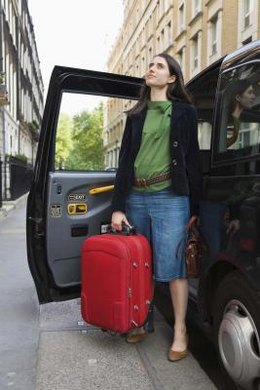 Participating in a foreign exchange program offers students numerous opportunities. They develop a sense of cultural awareness in the host country and experience personal growth. Immersing themselves in another language also helps develop their linguistic skills. Most foreign exchange programs require several key steps to ensure teens will have a positive experience abroad.
Program Requirements
Though program requirements differ depending on the exchange organization and host country, some prerequisites are the same across the board. Age qualifications are between 15 and 18; teens must also be enrolled in high school. They need a G.P.A. of at least a C, or 2.75. If planning to go to a country that speaks another language, the student is encouraged to have had two years of studying the target language. Reputable programs such as Two Worlds and AFS-USA conduct interviews to ensure the candidate is mature enough to adapt to the new environment.
Application Process
Interested students should first research available programs. Study abroad opportunities exist in Europe, Asia, Africa and Central and South America. Cost depends on the programs and duration of stay. Once a family agrees on a program, they fill out an application; many can be completed online. Applications usually require general information as well as health clearance forms. Some programs require letters of recommendation and a personal statement; these are submitted when the student applies. Most programs charge a non-refundable application fee.
Preparation
Preparation begins once a student is accepted into an exchange program. Students need to book flights according to the program dates and secure a passport if they don't already have one. Most countries require a student visa; the U.S. State Department's website carries all relevant information by country. As the day of departure approaches, students need to ensure their finances are in order; ATM machines are available worldwide. International flights allow two suitcases, so students have big decisions to make come packing time.
Information for Parents
Naturally, parents have many questions and concerns about shipping their child off to a foreign country. Concerning finances, some programs such as AFS offer advice for fundraising and budgeting. Healthwise, most student exchange programs build medical coverage into the cost. This insurance is mainly for sudden illnesses or major injuries while the student is abroad, so the programs generally recommend keeping the teen on primary insurance. Exchange programs also offer support systems in the form of a local representative to assist and monitor the student throughout the duration of the program.
Photo Credits
Jupiterimages/BananaStock/Getty Images